Why Ethereum Will Never Flip Bitcoin to Become King of Crypto
There's a good reason why people refer to Ethereum as the king of alts. In a literal sense, it is the biggest altcoin by market cap. But there's something to be said about its accomplishments towards becoming a global settlement layer as well.
Certainly, during the five years since it launched, the Ethereum Foundation has achieved much in working towards this goal. It has the most dApps of any smart contract platform, the highest number of daily active users, and the biggest number of contracts.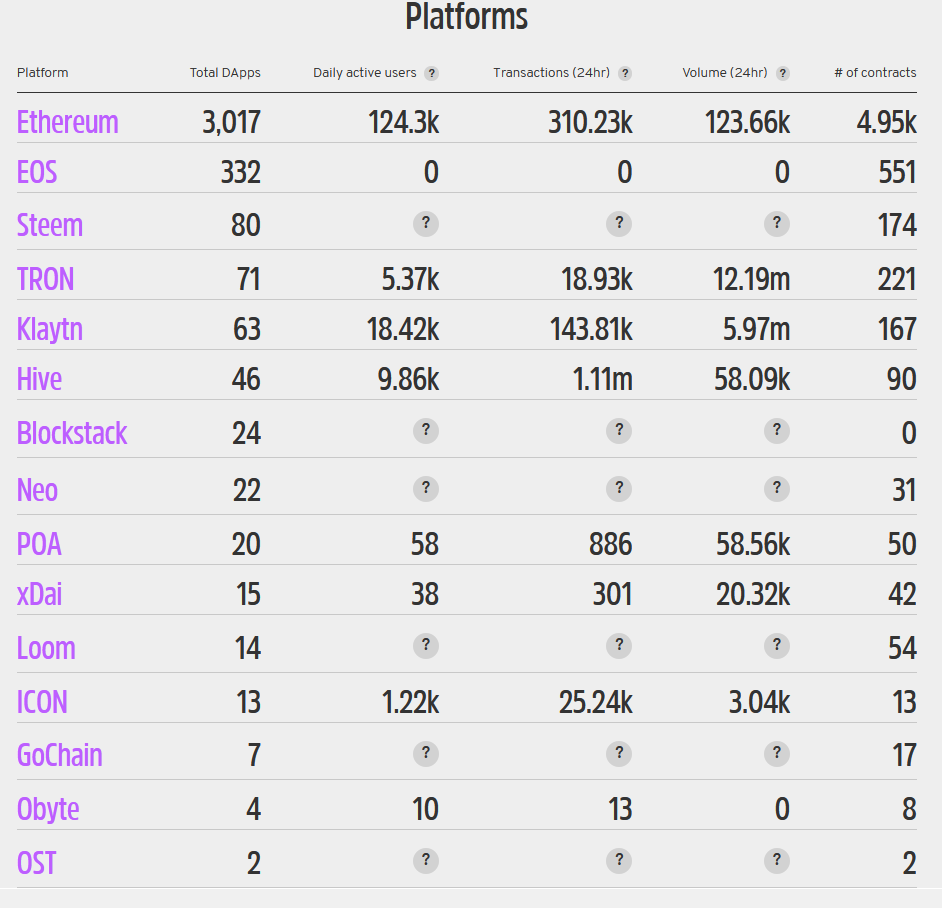 Source: stateofthedapps.com
Add into the mix the fact that the majority of DeFi protocols run on Ethereum, and you have a strong case for why it will succeed as a global settlement layer.
Nonetheless, while Ethereum may be the king of alts, it will never be the king of crypto.
Well, that's according to Messari CEO Ryan Selkis, who, in his article "ETH is Not Money," gives his reasons why Ethereum will never flip Bitcoin.
"Ethereum's acolytes believe they can build the transaction settlement layer for all of the world's markets. Money and financial applications. Secure, decentralized computing. Digital goods and gaming economies. Intellectual property and personal data. Everything… I believe it will succeed. First things first, though, a point of clarification…. ETH IS NOT MONEY… and that's ok!"
Ethereum is on The Back Foot Despite Bitcoin's Apparent Lack of Usefulness
In crypto, use case equates to value. Ethereum, as arguably the most useful platform, should offer the most value. But it doesn't, at least not in terms of price or market cap.
Contrast this with Bitcoin, a failed peer-to-peer money system that pivoted to a store of value use case. Other than buying and holding Bitcoin, it offers nothing else of value.
With that in mind, Selkis may have a point. He talks about Ethereum substitutes, of which there are many. The popularization of the term "Ethereum killer" directly results from the number of contenders vying to take its place.
That isn't the case with Bitcoin, which has the hashing power and brand recognition for sustaining its position at the top.
"With the eth2 migration, BTC will be 95% dominant in the proof-of-work monies category, while ETH must compete with dozens of viable platforms to retain its 65% dominance; Substitutes hurt monetary premiums .BTC has few substitutes; ETH may have many."
Another key point that holds Ethereum back, especially in capturing the "lite" crypto user, is its complexity. Bitcoin is simple, so simple a non-tech person can grasp what it is and how it does it. Selkis said he doesn't even bother trying to explain Ethereum to his grandfather.
"Memes work, and nothing kills a good meme like complexity. Bitcoin has simple narratives that septuagenarian money managers and politicians can sound out. I was even able to turn my 85-year-old grandfather into a BTC holder back in 2014 once I explained it to him because he's better than your grandfather. On the other hand, I have never even attempted to explain Ethereum to him."
Selkis dives into numerous other reasons why Ethereum will never flip Bitcoin, but they are all insignificant compared to the above two. After all, simplicity and irreplaceability are what will win over the non-techies.
So, despite Ethereum's vast array of functionality, the market deems store of value a more important proposition. And that doesn't look like changing anytime soon.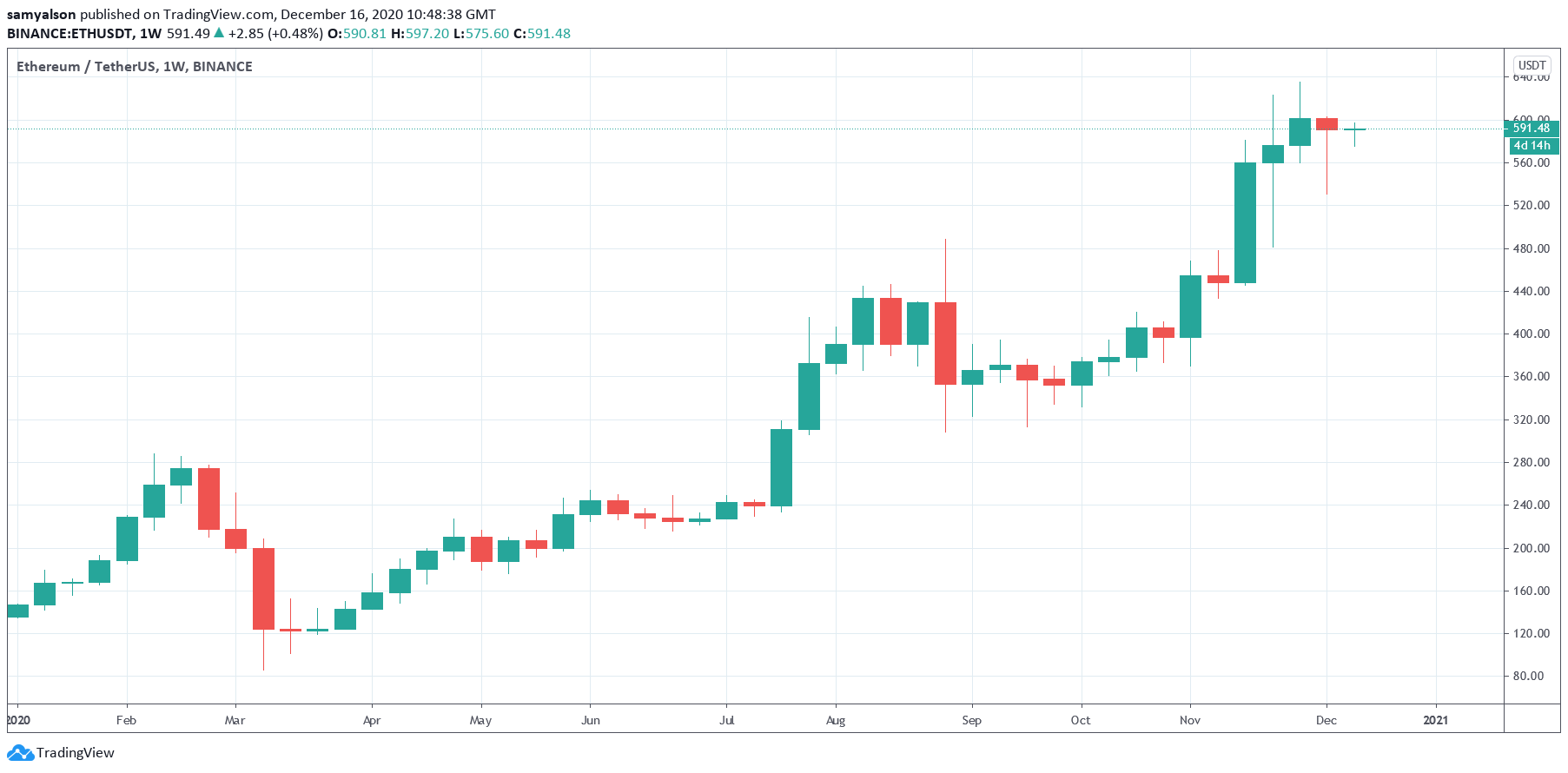 Source: ETHUSDT on TradingView.com